Major Investment in Turkish Biotechnology Start-up
Click Here for Turkish Content
21 April 2017
---
Technology focused venture capital fund ACT Venture Partners, has invested 1.1 million Euros in nanomedicine start-up RS Research
RS Research, carrying out scientific research led by Assoc. Prof. Rana Sanyal, a faculty member at Boğaziçi University, celebrates its second anniversary with a sizeable investment from ACT, whose main investor is European Investment Fund (EIF).
RS Research was founded by Assoc. Prof. Rana Sanyal and Sena Nomak to develop smart nanomedicines with a core strength on tumor-targeted therapies. The company began developing drug candidates with improved efficacy and reduced side effect profile for targeted delivery in chemotherapy. Attracting strong investor interest with impressive results from preclinical studies, RS Research reached an agreement for its first investment with ACT VC Fund. The 1.1 million Euro investment protocol was signed at a ceremony attended by Turkish Ministry of Health, Turkish Medicines and Medical Devices Agency, Director of Clinical Research Dr. Nihan Burul Bozkurt and Boğaziçi University Rector Prof. Dr. Mehmed Özkan on April 21st, 2017. The funding aims to leverage the drug delivery platform from preclinical steps towards investigational new drug applications.
Assoc. Prof. Sanyal said "I am proud and honored to be both an academician and an entrepreneur. We will expand our portfolio through various collaborations and investments in the next 3 years, aiming to introduce innovative medical solutions for people in need and hence continue to contribute to the development of our pharmaceutical industry by becoming a global player".
ACT Managing Partner Okan Kara said: "We are pleased to see that health industry related start-ups aiming to increase the quality of life are introducing very important innovations for next generations. We therefore have decided to invest in RS Research which has advanced significantly in its first two years and whose achievements continue at an increasing pace. We are confident that this company which sets an example by bringing together many valuable stakeholders as well as scientific research and university collaboration, will gain further momentum with our investment and become a global player in the near future".
RS Research
RS Research was founded by Assoc. Prof. Rana Sanyal and Sena Nomak to take the necessary steps for bringing innovative therapies to patients, carrying out the research to clinic based on the proprietary drug delivery platforms SagittaTM Bir and SagittaTM Dui, patents covering 58 countries. Thanks to this technology, RS Research can increase effectiveness of chemotherapy and reduce side effects. The nanomedicine taken into the cell thanks to the targeting module that recognizes the receptors on the tumor surface, releases the active substance here, showing its full effect only to the tumor.  The nanomedicine is released only when it is in the tumor after the targeting moiety recognize the cell surface receptors. The company developed 5 drug candidates designed based on SagittaTM platform technology addressing multiple indications in its pipeline.
ACT Venture Partners
ACT Venture Partners was founded in July 2015 as a venture capital firm that invests in early stage technology and innovation opportunities in Turkey. The anchor investor is the European Investment Fund (EIF) along with a number of private and institutional investors in the group.
For detailed information:
ozgecesur@rsresearch.net
www.rsresearch.net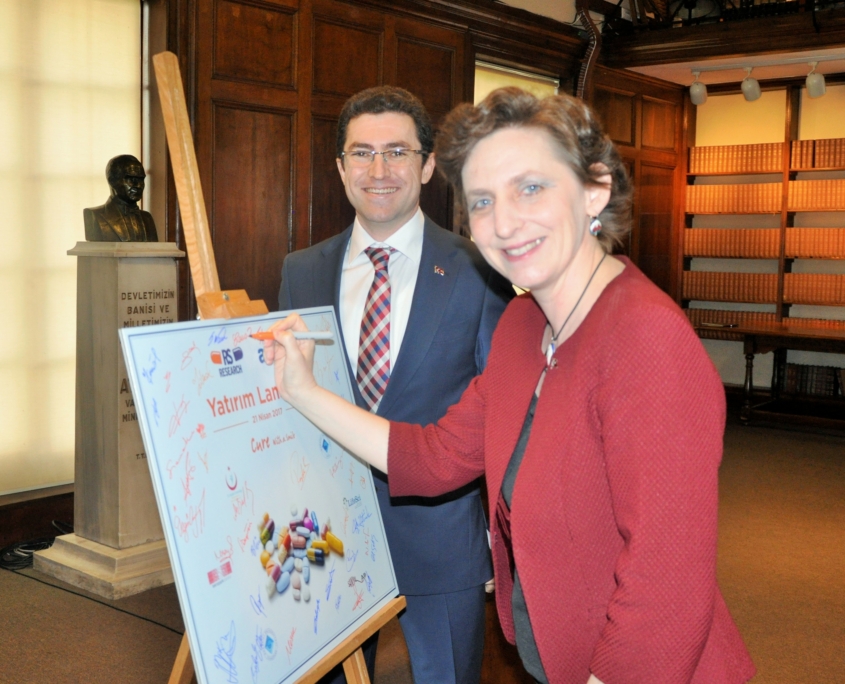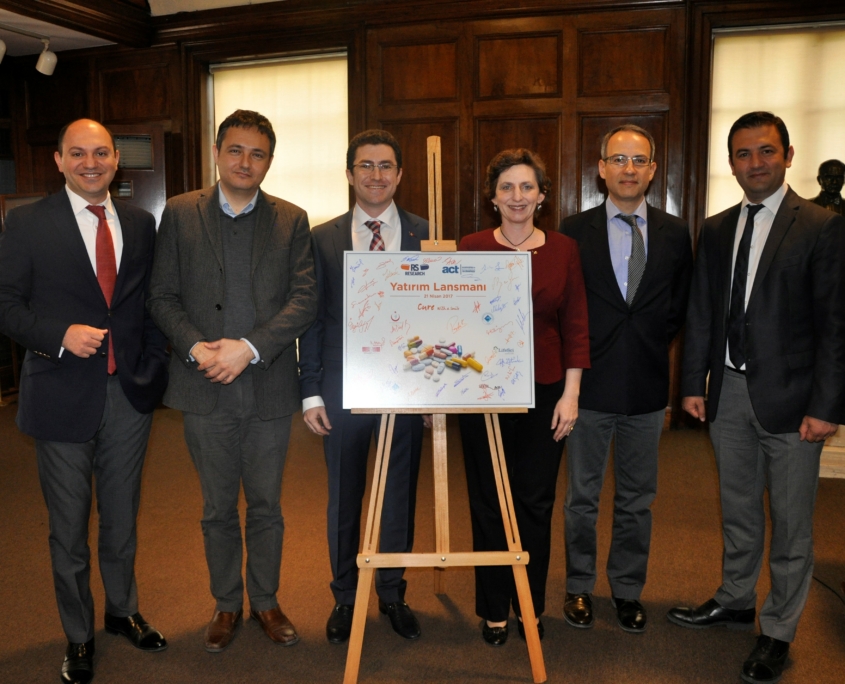 https://rsresearch.net/wp-content/uploads/2020/05/rs_headerlogo.png
0
0
admin
https://rsresearch.net/wp-content/uploads/2020/05/rs_headerlogo.png
admin
2017-04-21 18:13:14
2022-07-28 13:09:51
Major Investment in Turkish Biotechnology Start-up