RS Research has raised $12 Million
Click Here for Turkish Content
15 December 2021
---
Clinical-stage biotechnology start-up developing smart nanomedicines in oncology raised $12 Million at Series-A Round with investors GEN, OneLife and Eczacıbaşı Momentum.
RS Research was founded by Prof. Rana Sanyal and Sena Nomak and raised seed investment in 2017 from the technology commercialization-focused venture capital fund ACT, announced their Series-A investment round. RS Research, a clinical-stage biotechnology start-up developing smart nanomedicines for targeted chemotherapy, announced that it has raised 12 MLN USD Series-A round led by GEN with the participation of OneLife (İstanbul Portföy Yönetimi) and Eczacıbaşı Momentum.
RS Research has developed Turkey's first ever new drug candidate that was brought from bench to clinic in Turkey. This drug candidate's NSCLC Phase I clinical trial is ongoing in two clinical research sites. RS Research has developed 5 drug candidates at its portfolio with its proprietary drug delivery platform technology protected by two platform patents covering 58 countries. This funding will help the company gain speed in the clinical development of its portfolio, as well as become a global player via PDC Therapeutics, its subsidiary founded in Switzerland.
RS Research Co-Founder Sena Nomak said that the increasing appetite towards biotechnology companies due to the pandemic has changed the dynamics in Turkey as well as in the rest of the world and added: "We're introducing solutions for several high-unmet cancer indications with the drugs in our pipeline, which addresses the needs of over 6 million newly diagnosed oncology patients in 2020. However, it is not possible to bring treatments to patients on your own. We have been utilizing the infrastructure of Boğaziçi University Center for Life Sciences and Technologies since our early-stage studies. We received GMP certification from the Ministry of Health for our facility in Teknopark Istanbul, where we will manufacture our own products for clinical trials. As we open to the world with PDC Therapeutics and collaborations we founded in Switzerland, we are proud to achieve this investment tour with investors from Turkey. Together with our research, we are building a strong ecosystem. We bring together the power of academy and the potential of industry with start-up model, and play the role of a bridge between research and development."
RS Research
RS Research was founded by Prof. Rana Sanyal and Sena Nomak to take the necessary steps for bringing innovative therapies to patients, carrying out the research to clinic based on the proprietary drug delivery platforms SagittaTM Bir and SagittaTM Dui, patents covering 58 countries. Thanks to this technology, RS Research can increase effectiveness of chemotherapy and reduce side effects. The nanomedicine taken into the cell thanks to the targeting module that recognizes the receptors on the tumor surface, releases the active substance here, showing its full effect only to the tumor.  The nanomedicine is released only when it is in the tumor after the targeting moiety recognize the cell surface receptors. RS Research raised 2 million Euros seed funding in 2017, followed by 12 million USD Series-A investment round in 2021. The company developed 5 drug candidates designed based on SagittaTM platform technology addressing multiple indications in its pipeline. The Phase I clinical trial of the leading drug candidate which received the first ever approval by the MoH to move towards clinical trials in Turkey is ongoing in two clinical research centers since May 2021. RS Research's clean room with both synthesis and filling capability was granted GMP license by the MoH for clinical batch lyophilized oncology drugs in August 2021.
GEN
GEN is the leading specialty pharmaceutical company in Turkey with more than 20 years of experience. GEN partners with global pharmaceutical companies to bring innovative therapies and rare solutions to the community. GEN works compliant with ethical and scientific principles and strives to set the best standards for quality, safety, and value in the manufacture and access to health care products. With its GMP certificated production facility and R&D center based in Ankara, GEN offers solutions around the globe in the treatment of rare diseases and disorders. In addition to its HQ and offices in Turkey, GEN has offices in Germany, Russia, Kazakhstan, Uzbekistan, and Azerbaijan.
OneLife (İstanbul Portföy Yönetimi)
Established in 2007, Istanbul Portföy Yönetimi Asset Management is Turkey's largest domestic and independent portfolio management company with a fund size of 16.7 billion TL as of November 2021. It has included the healthcare industry in its focus areas by adding "One Life Ventures" Venture Capital Investment Fund to the 10 venture capital investment funds in its portfolio in August 2021.
Eczacıbaşı Momentum
Established in 2019 as a corporate venture capital fund of Eczacıbaşı Holding, Eczacıbaşı Momentum aims to invest high-impact start-ups and technologies. The purpose of the fund is to invest in start-ups that are active in wellbeing, consumption, and home-living, that shape the new normal of modern life, and that have an international perspective. Eczacıbaşı Momentum's focus, in this context, is new technologies and business models. In addition to gain financial returns, start-ups also benefit from the knowledge and business relations of the Eczacıbaşı Group. To date, Eczacıbaşı Momentum has made twelve investments both from Turkey and abroad.
ACT Venture Partners
ACT Venture Partners was founded in July 2015 as a venture capital firm that invests in early stage technology and innovation opportunities in Turkey. The anchor investor is the European Investment Fund (EIF) along with a number of private and institutional investors in the group.
For detailed information:
ozgecesur@rsresearch.net
www.rsresearch.net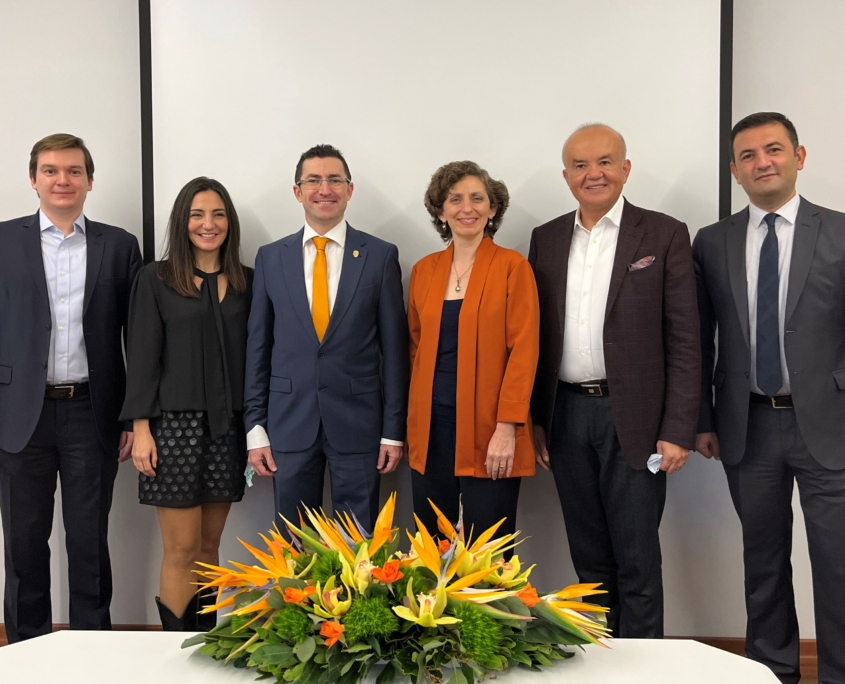 https://rsresearch.net/wp-content/uploads/2020/05/rs_headerlogo.png
0
0
admin
https://rsresearch.net/wp-content/uploads/2020/05/rs_headerlogo.png
admin
2021-12-15 18:00:38
2022-07-28 04:20:31
RS Research has raised $12 Million