CHEMOTHERAPY
is effective
but due to toxicity,
dose is limited
TUMOR TARGETING
is available
but not effective because,
not toxic enough
We combine both
TARGETED "SMART" CHEMOTHERAPY
RS Research has developed two platforms for targeted drug delivery: HedPoCo & HedMiCo. The platforms carry multiple copies of the drug and a targeting moiety for directing the assembly to tumor tissue. Both platforms consist of highly flexible carriers: Size, linker, drug(s) and targeting moiety can all be rationally optimized. Biodegradable linker is tailored according to the drug of choice and the targeting moiety is selected matching the indication. The covalent conjugate is quite inactive in in vitro compared to the free drug, demonstrating its activity only after its cargo is released inside the targeted tumor cell. Active targeting of the toxic payload enables reduced side effect profile leading to higher compliance of patients, thus our motto:​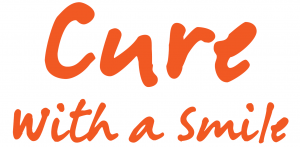 HedPoCo Platform is a water soluble platform where the amount of drug loading is determined by the hydrophobicity/hydrophilicity of the drug itself.
HedMiCo Platform consists of a block copolymer where the hydrophobicity of the drug enables formation of micellar constructs in aqueous environment. A second synergistic drug can be loaded non-covalently. ​
Both HedPoCo and HedMiCo Platforms use active Targeting which can be achieved via attachment of a variety of small molecules, antibodies or pieces thereof. Active targeting moieties recognize cell surface receptors. Drug carrier is internalized via endocytosis. Drug is released via cleavage of an enzyme sensitive linker or freely in the case of drug encapsulation.